How to build a Mars robot and win prizes
This blog was originally posted on the Twinkl Education Blog in April 2019.
Last week we launched a brand new augmented reality app which allows children to build a Mars robot, send it into space and potentially win prizes!Last week Twinkl launched another fantastic augmented reality app and hit another world first. In Twinkl Robotics, we've launched the first-ever programmable, augmented reality app – which is completely free to use for schools and children across the country.
Working in partnership with the EPSRC UK Robotics & Autonomous Systems Network (UK-RAS Network) we have created the Twinkl Robotics app to support schools entering a National Robotics Design Competition. The competition winners will receive a range of unique prizes, from an all-expense paid trip to London to the latest iPad Pro/Apple Pencil. Interested in finding out more about how to enter and how to use the app? Read on for a step by step guide…
Twinkl Robotics App guide
The very first step is downloading the app. It is available to download from both the Google Play store or the Apple app store.
Once downloaded, upon opening you'll be faced with three options – competition mode, free play or help. To join in with the national competition you'll need to enter the competition mode, if you'd just like to practice or play with the augmented reality you can use free play or if you'd like more help, click help. Our recommended first step is to sign up for the competition.
Read the full guide for the app here.
Entering the National Robotics Competition
To sign up and enter the National Robotics Competition there are three steps to follow before you can start making and designing your Mars robot. After clicking on competition mode – you'll see three buttons. You'll need to go through each of these options to sign up.
Firstly you'll need to sign up as a school. This is so we can let your administrator know competition details and of course if you've won. To do this, simply click – competition mode > create school account > enter some details > click sign up. After this, you'll be prompted to sign in using your new account details. Which leads us on to step two.
Next, you'll need to set up some groups. We encourage classes to work in small groups to make their Mars robots – this encourages teamwork, collaboration and discussion. To set up groups you'll need an admin login. Follow these easy steps, start by entering competition mode > select admin login > sign in to your school account > sign in with the admin details you gave when signing up as a school > select create group. You'll then be able to set up a group with a name, age range and password. It may be worth making a note of which students are in each group and the password for each group. Following these same steps to log in to an admin account also allows the administrator to view groups progress and statistics as well as delete groups.
Now the groups that you've set up are able to log in and begin building their robot. Once again, start by entering competition mode then follow these steps. Click on group login > enter the school login > then enter the group name and password. After this, you'll be able to begin creating the robots and completing the challenges here and on Mars.
Creating your Mars robot
Children can now start to make their augmented reality Mars robots. You'll start off in the lab, this is where you'll be presented with a base for the robot, along with various other options for different parts and items you can build on to this base section. By clicking on items in the build menu you'll be able to place parts on to your robot. To delete items simply click and hold on that specific part where you can decide to delete or copy the part.
Once you've built your robot you can then programme what the various different parts do. Again by tapping and holding the specific part, you'll see three options, click the 'P' programming option to open up your options. This window will enable you to edit various elements such as speed or durability. You can then create relationships between parts of your robot – this will sync up the parts to run the same functions at the same time. To save all of these options just simply click 'save'. It's worth exploring the many different options and having a play around before testing your robot on Mars.
Testing your robot
After you've built and programmed your robot, it's time to put it to the test. We've created six different challenges to put your robot through its paces. Click on the 'start' button from the lab, this will take you to a list of challenges which you can do these in any order. To help you in these challenges, we've suggested some robot parts that may come in handy to pass this challenge.
After completing the challenge, you'll be able to see some stats on your success including timings, efficiency and parts used. You'll also be able to see a leaderboard of different groups and schools who have completed the test. To submit your robot to the leaderboard, simply click on the 'submit to leaderboard' option from the challenges screen of the app. You'll need to complete all six challenges to be in with a chance of winning the big prize!
Get creating
That's it! We've gone through the key elements of our world first augmented reality app. It's now over to you and your pupils – what type of robot you create, how quickly you're able to complete the challenges is entirely your work! If you're looking for extra support you can always use the 'help' option from the app's home screen but we've got every faith in your design skills. Just make sure you bring the robot back from Mars safely!
Teachers, you're also able to incorporate this competition into your teaching by using some of our supporting resources!
See the full resource collection here.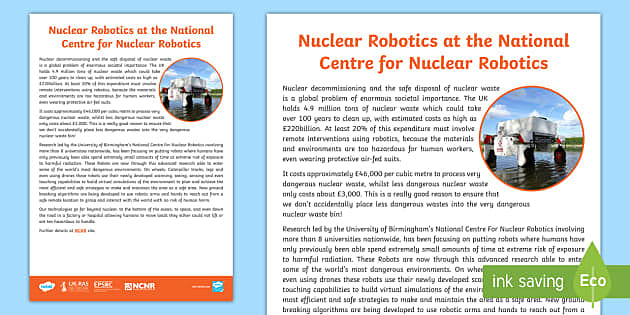 P.S. Feel free to share your design skills on our social media channels – we would love to see how you're getting on with the challenges!